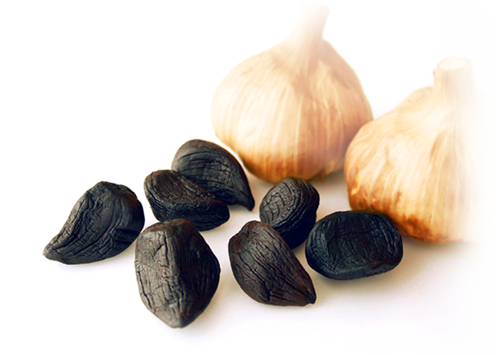 Garlic has long been known as a health food.
But because of its strong smell, people tend to stay away from it.
We have dreamed to make it easy to consume for everyone.
Through eight years of trial and error, the Fermented Black Garlic was born.

01


Delicious

It is sweet like dried fruit,
unlike raw garlic.

02


Reduced smell

The smell and stimulation to the
stomach is less than raw garlic,
so you can eat it every day.

03


More nutritious

It contains more than five times of
polyphenol and plenty of S-Ally-
L-Cysteine and amino acids compared
to regular raw garlic.